Calgary Relationship Counselling & Communication
Gottman Trained Therapists
" 

True connection is when we are understood.
Without understanding there is no real communication.

"
At Solutions for Life Calgary we offer solution-focused couples therapy that:
is Interactive and Engaging
Focuses on Strengths and Solutions
Teaches you the Practical Skills on how to Improve your Relationship
is Non-judgemental and Accepting
Coaches you through the Process until you Succeed
Healthy people know how to resolve conflict
Differences of opinion are inevitable. To create great relationships, we must stop discussions from getting nasty. Instead, we need to know how to engage in constructive dialogue even when things feel heated. It's vital to explore why we are not on the same page in order to get to know one another; to keep an openness so that we can get to win-win solutions more often.
This can be easier said than done. Having a professional mediate and teach you the skills on how to get to more positive outcomes can make a world of difference in the life of a couple.
Sometimes we will experience grid-lock. In those moments, we either feel explosive, or grow cold and distant. No matter how much we discuss the issue, it remains unresolved. Without good communication skills, people stay hurt and relationships end needlessly.
According to Dr. John Gottman, there are four destroyers of communication
Gottman's 40 years of scientific studies have proven that these 4 behaviours destroy relationships: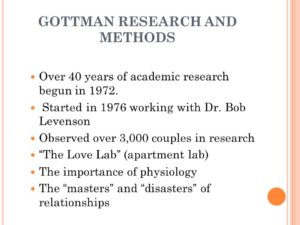 1) Criticism – Criticism blames or attacks the character of a person. It generalizes with "You always… You never…" and shuts down dialogue without accepting any responsibility for the problem.
2) Defensiveness – In an attempt to ward off a perceived attack we self-protect with two main attitudes of: "How dare you!" (righteous indignation) or "I can't believe you treat me this way" (innocent victimhood). This builds up a wall toward being able to resolve problems.
3) Contempt – Speaks from a position of superiority using sarcasm, name-calling, eye rolling, mockery and hostile humour. This creates hurt, resentment and distance
4) Stonewalling – Stops talking and withdraws from the interaction because the nervous system is overwhelmed and flooded. We spend longer hours at work or on our own to avoid conflict with our partner.
FACT: Very few relationships survive if we give in to these four negative ways of communication. It's only a matter of time that the relationship will end.
TOP 4 PREDICTORS OF DIVORCE – Anderson Cooper & Dr. John Gottman
 The 5-1 Ratio – Turning toward one another is essential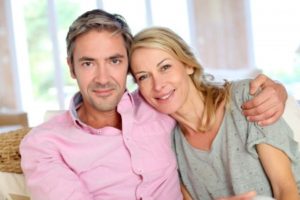 Dr. John Gottman discovered that people who experience lasting and meaningful relationships have a ratio of at least five-to-one positive to negative interactions.
So, in order to succeed in your relationship, you will need to be increase your positive interactions.
This means giving one another your attention, enjoying companionship, having fun and providing support. These are the foundation for emotional connection, trust and true friendship.
However, how do you manage the conflicts that are bound to arise in any relationship, but risks destroying the good?
Calgary Relationship Counselling & Communication
We are Gottman Trained Therapists in Calgary
Dr. Michael Haggstrom & Marcus Pankiw are both Gottman Trained Relationship Therapists.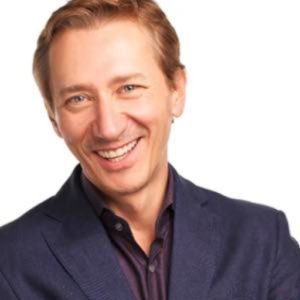 We use his effective researched methods in helping clients succeed. Our clients will learn:
Gottman's Seven Principles of Successful Relationships
The 5 Stages of Conflict Resolutions
Building Love Maps that Ensure Connection
Turning Toward One Another
Expressing Fondness and Admiration Effectively
Managing Conflict and Overcome Gridlock
Creating Shared Meaning
We help clients problem-solve the issues and develop the connection they need to make their relationships last.
Here in Calgary, we use interactive methods to coach clients toward effective conflict resolution that improves connection using the latest researched methods that work to fix relationship discord..
Call Us or Email. We are here to help – Dr. Michael Haggstrom & Marcus Pankiw, Calgary.
Why COUNSELLING ?
Because GREAT Relationships Don't Just Happen