Key Signs & Symptoms of Depression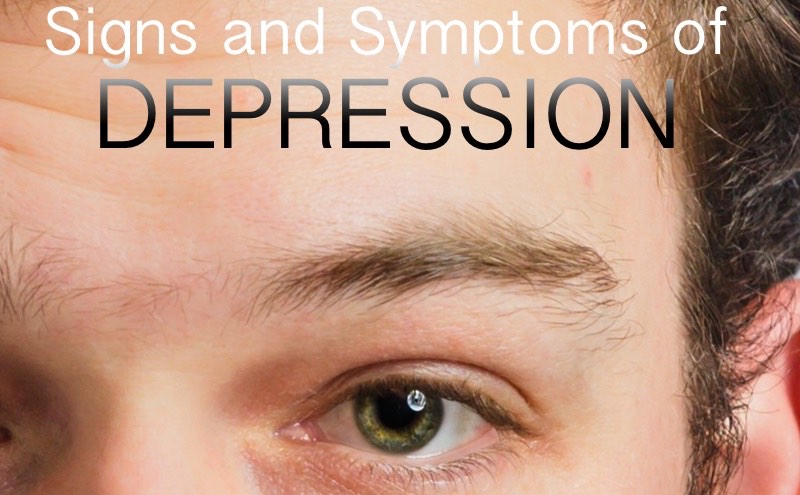 Are you, or a loved one, experiencing depressed moods?
Here's what you need to know
No one has to be a slave to depressed moods. Psychology has taught us many new innovating ways to manage and even control negative emotions so they don't drain us of essential energy. The first thing to do is to recognize how depression manifests with its signs and symptoms.
Depression can affect anyone and there are many reasons a person may become depressed. Genetics plays a role, as well as a person's life circumstance. The way our mind thinks, in positive or negative ways, also has an immense role in our emotional states.
1. Depressed moods can vary from person to person
Sadness, apathy and anger can be signs of depression
During depression some people experience symptoms such as:
sadness, sometimes for no apparent reason
lowered self-confidence
lack of motivation to get things done
However, others describe having:
a general numbing of the senses
feeling as though they are going through the motions of living without being fully present
While others describe difficulty managing:
intense moments of rage
ongoing irritability or feeling on edge
2. Other ways depression manifests itself
Decreased performance can be a sign something is wrong
Physical symptoms, such as:
fatigue, low energy levels
getting sicker, more than usual
sleeping too little or too much
increases or decreases in weight and appetite
loss of concentration levels
Emotional or behavioural symptoms:
feeling stuck, hopeless or helpless
decrease in performance
experiencing exaggerated levels of guilt or shame – isolating from friends or family
thoughts that life is not worth living
3. How to improve your mood
 Simple methods can improve depressive symptoms
If you feel depressed, then do all you can to improve your moods. Begin with the basics. Eat healthy meals, exercise regularly and ensure you get a good night's sleep.
If you suspect that you or someone you know is in a state of depression, take it seriously and seek help. Untreated depression can have serious consequences.
Counselling psychology is one way to help:
1) improve negative thinking and
2) problem-solve life situations that may be negatively contributing to your mental well being.
Whatever you do, don't isolate or just wait for depression to leave. Be proactive. Act. Reach out. Depression is more common than you know. Everyone deserves to live in a healthy and positive mind
Author Michael Haggstrom Doctor in Counselling
Individual & Couple Counselling, Calgary, Alberta, Canada