Calgary Depression Counselling Therapy
"

Depression can seem worse than terminal cancer.

"
Depression affects how we feel
When clients come in for depression counselling, they describe it like this:
"I just can't make myself happy anymore."
"Most days I don't want to get out of bed."
"When I'm with others, I pretend I'm fine. When I'm alone I feel lost."
"I feel overwhelmed most of the time."
"I feel ashamed because I can't do life in the way I'd like."
"I can't stop negative the thoughts."
When we get depressed, we lose ourselves. Our energy collapses. Our mind freezes. We lose control of where the time goes. This in turn makes us feel like we aren't getting things done and we begin to feel worthlessness, even hopelessness.
It's a fact
Untreated depression only gets worse over time, not better. Depression alone costs the Canadian economy at least $32.3 billion a year. After extensive study, the Conference Board of Canada has stated, "Improving treatment of mental illness among working Canadians would offer significant benefits for individuals, businesses, society and the economy."
Half a million Canadian workers experience depression at any time
Depression affects 9% of the Canadian population at any time
Depression is the 2nd leading cause of disability in North America
➤  Depression can affect anyone.
➤  Depression is unrelated to education, income or marital status.
➤  Untreated depression will affect your wellbeing, job performance and relationships.
What causes depression?
Some causes of depression are:
1)  Distressing experiences – relationship end, injury, illness, job loss, death, loss, trauma
2)  Negative thoughts – over-focus on problems, negative self-talk, low self-esteem
3)  Uncontrolled emotions – worry, fear, shame, trapped, lonely, anger
4)  Lack of meaning – boredom, unfulfilled potential, apathy
5)  Medical condition
Many people feel embarrassed to admit being depressed.
That's a problem because if left unattended, depression can seriously affect our health, relationships, career and well-being.
WATCH this Video – Real People
Calgary Depression Counselling Services
Counselling therapy is proven to help overcome the symptoms of mental disorders such as depression.
Here at Solutions for Life Calgary, we are skilled professionals with clinical methods to assist clients in helping them control negative thoughts and emotions, as well as work through whatever issues many be causing them to be depressed.
Call Us or Email. We are here to help – Dr. Michael Haggstrom & Marcus Pankiw, Calgary.
Schedule your FREE Phone Consult here
Dr. Michael Haggstrom
& Marcus Pankiw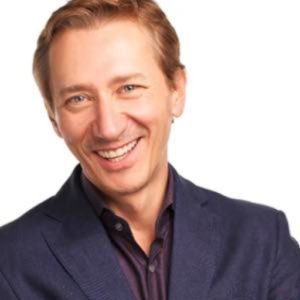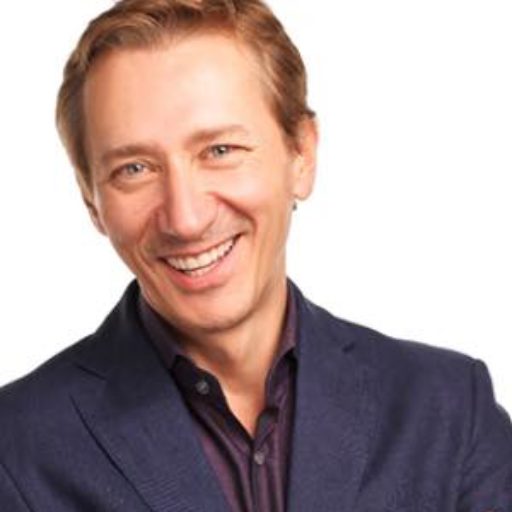 "Depression can affect anyone.
The sooner it's addressed, the quicker you can get back on our feet."
Dr. Michael's Recommended Reading on Depression:
What to Do When Someone You Love Is Depressed offers guidance to the friends and family of a depressed person on how to keep one's own spirits up and at the same time do what is best to help a loved one get through a difficult time. A clinical psychologist and expert…
Depression is a secret pain at the core of many mens lives, and one that goes largely undiagnosed and untreated. The consequences of not treating male depression are extremely serious. Studies show that suicide is more common in men than women…
When you are feeling depressed, having a loving, supportive relationship with your partner can help you in your path towards healing and creating a happier life. But often depression interferes with your relationship, distancing you from your partner during your time of need.
Sources:
Unmet Mental Health Care Needs Costing Canadian Economy Billions. The Conference Board of Canada. September 1, 2016
Robinson, L.A., Berman, J.S., & Neimeyer, R.A. (1990). Psychotherapy for the treatment of depression: A comprehensive review of controlled outcome research. Psychological Bulletin, 108, 20-49. DOI: 10.1037//0033-2909.108.1.30
Hollon, S.D., Stewart, M.O., & Strunk, D. (2006). Enduring effects for cognitive behavior therapy in the treatment of depression and anxiety. Annual Review of Psychology, 57, 285-315. DOI: 10.1146/annurev.psych.57.102904.190044
McBride, C., Atkinson, L., Quilty, L.C., & Bagby, R.M. (2006). Attachment as moderator of treatment outcome in major depression: A randomized trial of interpersonal psychotherapy versus cognitive behavior therapy. Journal of Consulting and Clinical Psychology, 74, 1041-0154. DOI: 10.1037/0022-006X.74.6.1041