If you want solutions to life challenges,
we may have the answers you're looking for.
Michael Haggstrom – Over 25 Years Experience
Marcus Pankiw – Over 15 Years Experience
Together we help people solve their personal & relationship problems. We are passionate about helping clients improve their relationships, mental health & experience greater success in all areas of their lives.
Counselling starts with understanding your story and the problems you're facing. You are at the centre of the process.
We want to hear what's going on for you and help you get to a better place.
We hold Post-Secondary Degrees in Clinical Counselling, along with extensive continuing education in psychological methods for individual and couples/marriage counselling.
We use cutting-edge therapeutic methods to help clients resolve problems effectively.
Calgary Marriage Counselling &
Stress/Anxiety/Depression Therapy
– What Are You Looking For? –
Quality and Experience
Clinically Trained Therapists – Dr. Michael Haggstrom and Marcus Pankiw, have over 40 years combined experience. We are skilled at providing personable solutions for specific client needs, then coaching you until you achieve success.
Results and Depth
Practical & in-depth solutions – Your struggle matters. We will listen and get the "lay of the land" as to what is not working in your life. We will determine  the results you want and then see what methods we can use to help you succeed.
Calgary Clinical Counselling Services – Helping clients thrive – Experts in Couples/Family/Marriage Counselling, Mental Health Therapy & Personal/Professional Growth
Check These Out! – Updated Weekly
TRENDING Blog Post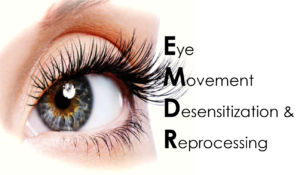 Recovery from Trauma is possible, as is anxiety and depression. Science reveals one powerful method that works. EMDR involves something we've been doing since the beginning of time, but have only been studying since the 1980s. What we've discovered is how the brain processes negative memories that can remain stored in the mind for a very long time unless we…